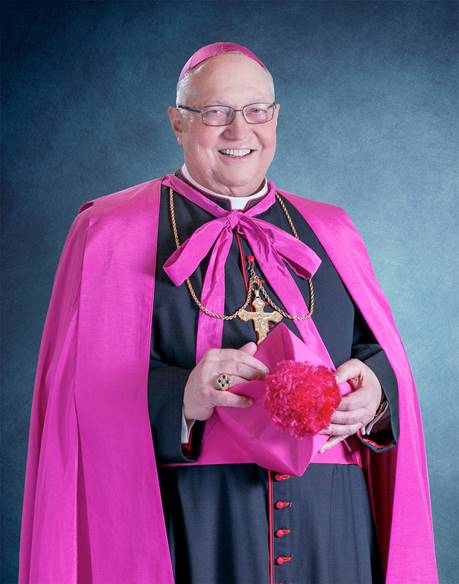 Bishop Robert C. Morlino
1946 – 2018
Bishop William Patrick Callahan and the people of the Diocese of La Crosse wish to express their condolences on the death of Bishop Robert C. Morlino, 4th bishop of the Diocese of Madison. Bishop Morlino died on Saturday, November 24th, at St. Mary's Hospital in Madison. He was ordained to the priesthood on June 1, 1974, for the Society of Jesus, later becoming a priest of the Diocese of Kalamazoo. On July 6, 1999, Pope Saint John Paul II appointed him the Ninth Bishop of Helena. Later he was appointed bishop of Madison on May 23, 2003, and installed on August 1, 2003. He was very active throughout his distinguished service to the Diocese of Madison, most notably his work building up priestly vocations, liturgical reverence, and ministry to the larger community.
Funeral arrangements are pending. Visit the Diocese of Madison's website for more information. Here is the link to the full announcement.
Please remember Bishop Morlino and the Diocese of Madison in your prayers.
Eternal rest grant unto him, O Lord, and let perpetual light shine upon him. May his soul, and the souls of all the faithful departed, through the mercy of God, rest in peace.